---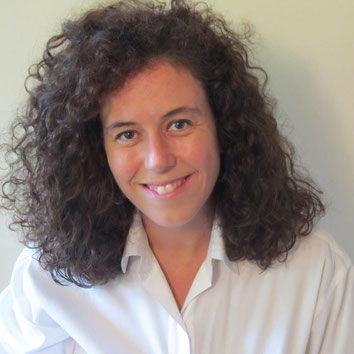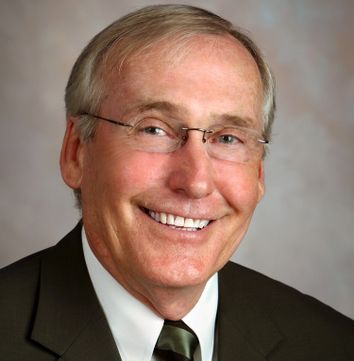 Mon. Mar. 12, 2018
The McDonough County Historical Society meeting
7pm at Spoon River College Community Outreach Center, Jackson Street, Macomb
Speakers for the meeting: Kent Slater- State Representative 1984 to 1988 and Appellate Court Judge 1988 to 2006
and 
Victoria Smith- Harvard Law School graduate and Faculty member in the Political Science Department, WIU
Title of presentation: Macomb's Outstanding Legal Tradition
---
The Public is invited to attend the next meeting of the McDonough County Genealogical Society-The next meeting will feature Chad Sperry from the GIS Center. 
February 19, 2018 7:00 pm at Western Illinois Museum, 
201 S Lafayette St, Macomb.
As the Genealogical Society takes over the Historical Society cemetery signing project that was lead by Gil Belles for so many years, we have invited Chad Sperry of the WIU GIS center to be our speaker for the Feb.19th meeting. 
Gil worked with Chad to plot the cemeteries of McDonough county on the GIS map. 
The Genealogical Society would especially like to invite the McDonough County Historical Society members to this meeting as we transition this program from the Historical Society to the Genealogical Society.
---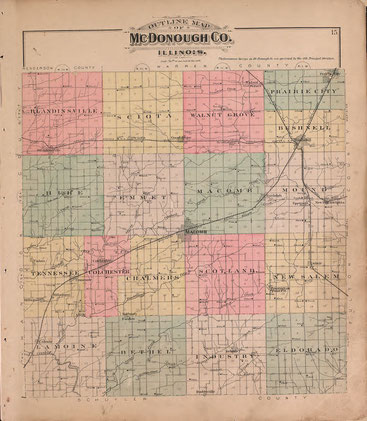 McDonough County Historical Society Meeting
Monday, January 8, 2018, at 7:00 p.m., the members of the McDonough County McDonough County Historical Society will meet at the Spoon River Community College Outreach Center on East Jackson Street .We will have a brief business meeting, followed by a program entitled "Early Roads and Settlement Patterns in McDonough County" by our own Marty Fischer.
      Marty has spent years applying his engineering background to his investigation of trails and roads in our region of Illinois. What is more impressive is that he's made use of his findings to enhance his understanding of the everyday experiences of our early settlers in this place—the ways in which those people lived. When I asked him for a brief overview of his talk, he said in part, "The county's first trail was to guide southern Illinois pioneers from Beard's ferry across the Illinois River to Rock Island and into the mining region of northwestern Illinois. In 1826, when McDonough County was founded, pioneers began settling in three distinct groupings that became three distinct settlements. When the county was granted self-governing status in late 1830, some of the first items that the commissioners went to work on were the laying out of roads to places of importance. Over the next twenty years, prior to the coming of the railroads, twenty-four settlements appeared." As we prepare to celebrate Illinois's Bicentennial, Marty's talk will paint a fascinating and unique picture for us of the very early days of Macomb and McDonough County.
---
Book signing by local author - Sat. July 22, 2017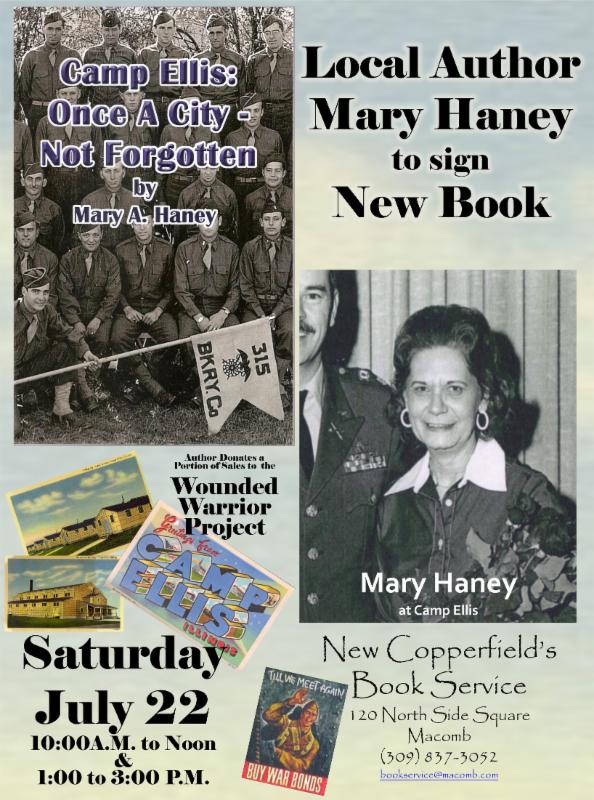 ---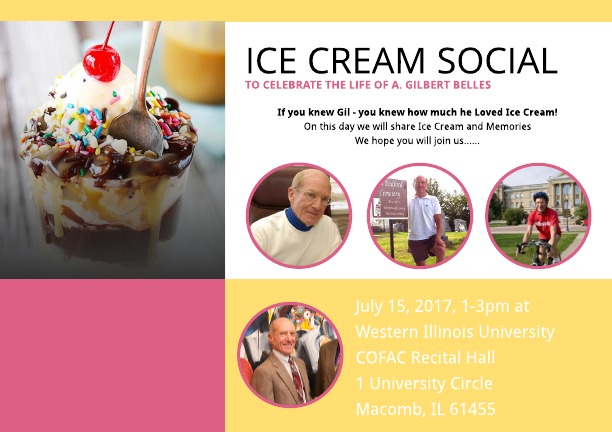 From the Belles Family - gil belles memorial
Thank you for volunteering to help!  We have way more volunteers than we possibly needed, but we are truly grateful and really want to meet each and every one of you! If for some reason you are unable to sign up / RSVP but wish to come - PLEASE COME ANYWAY!
Weekend Schedule
Pot Luck Supper with the Belles Family - Friday July 14 - 6:00 pm - West Central Illinois Arts Center, 25 East Side Square, Macomb (between Pumo's Insurance and Project Dance Company) RSVP HERE - so they know how many tables and chairs they need.

Gil Belles Memorial Run: 5k Run and 1 Mile Walk - 8:00am to 10:00am - A fun fitness gathering to celebrate Gil's passion for fittness.  The starting location is on Adams Street between University Circle and Clay St.  There is a map posted on the Facebook Event Page.  Please sign up HERE.  The event is FREE.

Ice Cream Social Memorial - Western Illinois University - COFAC Recital Hall ,1 University Circle - Musical Prelude begins at 12:40 pm - Program 1:00 pm - Ice Cream Social immediately following.  Dress Code: SHORTS!



Click the Map Image to go to Google Maps...  But Google Maps won't have the parking lots marked.

Tri State Radio - will be interviewing guests during the Ice Cream Social.  Be sure to stop by to tell your favorite "Gil Story" for the record! 

Memorials:  There will be detailed information in the Ice Cream Social Memorial program about suggested recipients of Memorial Gifts Given in Gil's name.  I will also send a separate email with that information for your convenience.  Watch your inbox!

If you missed an email focused on a certain topic or joined the list late you can see any of the series of emails that went out by clicking on them HERE
NEWS:
The Memorial Event at COFAC Hall will be video recorded - for those of you that can not attend.  Here is a LINK to a playlist post on YouTube where you will be able to view the Celebration of Gil Belles' Life.   

The Belles Family will arrive in Macomb on Friday around noon.  We have a reservation at the Hampton Inn for two nights.  We have a few things to take care of while we are in town.  And for the most part we will be out and about.... Be sure to say "Hi" and introduce yourself if by chance we cross paths. On Sunday we will find a place to celebrate Suzee's 24th Birthday (one day late) before our journeys home.  Although the circumstances surrounding our visit are sad - we hope to have a good time and make new friends.  We really are looking forward to learning all about the "Gil" you all - knew so well..
The Belles Family
Barb - Julia - Rob - Lynn - Amy - Zack - Suzee - Tux - Loukas
Rob and Lynn Belles
2905 Creekside Ct.
Rockford, IL 61114
 
---
Downtown Macomb featured in Illinois State Historical Society magazine
By Jared DuBach, Voice Editor
From the McDonough County Voice newspaper - June 8 2017
MACOMB — Macomb's downtown area was recently included as part of a road
trip feature in the May-June edition of "Illinois Heritage."
The bi-monthly magazine published by the Illinois State Historical Society
features color photos of the exterior wall at Sports Corner sporting the
Western bulldog statues, the front window logo for Lincoln Tattoo Company
and a photo of the McDonough County Courthouse taken from the west side.
What could be considered the greatest flattery for the city is having a photo of
the "Facing The Storm" women's social service monument in Chandler Park
featured as the cover. The angle of the photo was taken so as to show the Civil
War monument and surrounding park features in the background.
Article author William Furry refers to the courthouse as a "marvelous and stately
bit of local architecture." Furry noted the courthouse is one of the few Second
Empire style buildings remaining in the county and that it was included in the
National Register of Historic Places in 1972. Remarking on the bulldogs on the
side of Sports Corner, Furry stated, "Macomb appears to be a town with a
healthy sense of humor and a sense of local history."
Downtown Development Director Kristin Terry said she is "excited that
Macomb was included in the booklet with all the great history in the downtown
area."
"It's nice that people come here for our history, knowing that Macomb is a small
community," she added. "People who come here can see the variety we have in
downtown dining and shopping experiences."
The Hancock County town of Golden was also mentioned in the article, along
with a photo of the village president, Roger Flesner.
The magazine may be bought at a cover price of $5 by contacting the society's
Downtown Macomb featured in Illinois State
Historical Society magazine
office at 217-525-2781.
---
Macomb Downtown Revitalization Project Begins
by City of Macomb Downtown Development
from the Macomb News Now website 
http://macombnewsnow.linkedupradio.com/macomb-news/302644
City of Macomb Downtown Development announces the beginning of construction on the Downtown Revitalization project. The Downtown Revitalization project (Phase I) will address the storm sewer drainage on the south side of the Square, removing and rebuilding the middle islands and milling/overlaying of the pavement to include one block coming off of the square in each direction. Staging for this project has begun and full construction will start May 15, 2017.
Monday, May 1 - Begin sawing of pavement for the installation of storm sewer in all
parts of the Square. Should take two days. Nothing more until about May 15 until all materials arrive on site.
About May 15 - The crew will begin excavation and installation of storm sewer in the NE quadrant of the Square. After completing that quadrant, the crew will do the same in the NW quadrant, moving counter- clockwise around the Square until done with the storm sewer. Also while working in each quadrant, the crew will remove and replace the corner islands before moving on. This process will take 8 – 12 weeks.
July 15/Aug 1 – The crew will begin to mill and overlay the streets with about 2 inches of new hot-mix asphalt. Again, this will be taken one quadrant at a time, starting in the NE quadrant. The total project is scheduled to be done by August 15.
"The square will never be closed down, at any point, during construction," said Downtown Development Director, Kristin Terry. "All construction will be done in quadrants and we want to remind folks that United Contractors Midwest (UCM) will utilize the minimum space needed to work safely and efficiently", stated Terry.
The estimated date of completion for the Downtown Revitalization Project is August 15, 2017. More information can be found City of Macomb website, Downtown Macomb/Facebook, Downtown Kiosk, or join us in the City Hall Community Room for weekly update meetings each Thursday at 2:00 p.m.
As the project progresses updates will be provided in a timely manner. "We appreciate your patients during this amazing transformation of the Historic Downtown," stated Terry.
---
---
The next meeting of The McDonough County Historical Society  will be held at the Spoon River College Community Outreach Center, on Monday, May 8. 
This meeting will celebrate the 50th anniversary of the McDCHS and will feature a special dinner at 6:00 PM and the meeting/special program at 7:00 PM.
For Society members, the 6:00 dinner, catered by Hy-Vee, is free; but they must call or email Larry Zigler (309-337-7580; lzigler@gmail.com) or Vice President Kathy Nichols (309-298-2717; k-nichols@wiu.edu) by Friday, May 5.  For those who are not currently a member, this is also a great opportunity to join. Simply call or email Zigler or Nichols and indicate that you'd like to join (dues are just $10 per year), and your dinner is free as well. The program will focus on the Society's many historical projects and committed people.
It is important that all members please notify their attendance with Larry Zigler (309-337-7580; LZigler@gmail.com) or Kathy Nichols (309-298-2717); k-nichols@wiu.edu) by May 5th.   Also, indicate if you are bringing any guests to this function.
---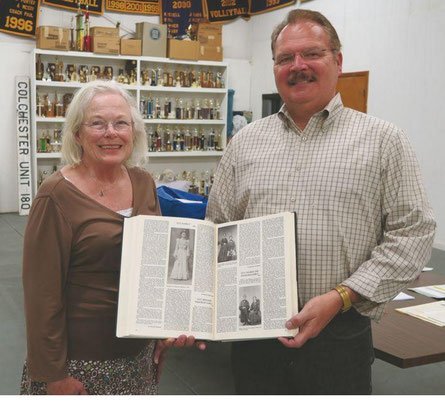 From the McDonough County Voice newspaper - April 25, 2017
COLCHESTER — Thirteen members and guests attended the April 18 meeting of the Colchester Area Historical Society. 
Guest speaker McDonough County Genealogical Society President Allen Nemec explained the McDonough County, Illinois History and families book project. The society is inviting individuals to write and to submit family, organization, business and church history and memorial tribute write ups to be included in this new book which will be published in the Illinois Bicentennial 2018 year. This book will update the McDonough County history book done by the McDonough County Genealogical Society 25 years ago. 
Nemec also talked about the McDonough County Lineage certificate program for Founding Citizen, Pioneer Citizen, Civil War Citizen, and Century Citizen. For more questions about the history and lineage projects contact Nemec or Marla Vizdal. 
Gerald White will be speaking on "Tennessee School" at the 7 P.M. May 16, Colchester Area Historical Society meeting held at Colchester City Hall Community Room located in Friendway Park.
---
McDonough County Genealogical Society Announces McDonough History Project
The McDonough County Genealogical Society has announced a brand new book length history of McDonough County project. According to a release from the Genealogical Society, the book is the first of its kind in more than a quarter of a century and will detail the history of McDonough County familes, businesses, schools and more. The Genealogical Society is soliciting the help of McDonough County residents for the project and you can help out by contributing your family history to the Genealogical Society. Contact Allen R. Nemec at 309-255-5161 for more information and to find out how you can get involved in this unique and ambition project. 
---
Wonderful story about a great Boy Scout project honoring veterans at local cemetery!
Boy Scout honors deceased veterans
from the McDonough County Voice newspaper -Jan. 7
By Patrick Stout, Voice Correspondent
BOWEN - Chase Twidwell was visiting the Round Prairie Cemetery outside of Plymouth last summer when he noticed that the graves of some veterans did not have bronze flag markers. A Life Scout with Boy Scout Troop #32 in Bowen, Twidwell made plans to mark the graves as his Eagle Scout project.
The 16-year old Twidwell determined that the graves of 22 of 65 veterans buried in the cemetery did not have bronze markers, and that two of the existing markers needed to be replaced. He calculated that it would cost about $1,500 to buy the bronze flag holders that read "U.S. Veteran."
Eagle Scout requirements state that the would-be Eagle plan out a project and raise all funds to support it. Last fall Twidwell contacted area American Legion and Veterans of Foreign Wars posts, and other groups and individuals, seeking donations.
Major funders of the project were the Plymouth VFW Post, The Macomb VFW, the Macomb Elks Lodge, and the McDonough County Veterans Assistance Commission. Other contributors included the Carthage VFW Post, the Rushville VFW, and families of some of the deceased veterans.
"My goal was to complete this project by Veterans Day," Twidwell said. "We finished a week ahead of that, on November 5." The project timetable ran exactly five months.
Three other scouts from the Bowen troop helped Twidwell place the flags and bronze holders beside 24 graves. As he looked across the cemetery, he said to himself, "Wow, I did something good for all these veterans today."
Twidwell said the project taught him a lot about the importance of planning and preparation. The Bowen BSA troop has not yet scheduled his Eagle Scout ceremony.
---